Geelong Concrete Grinding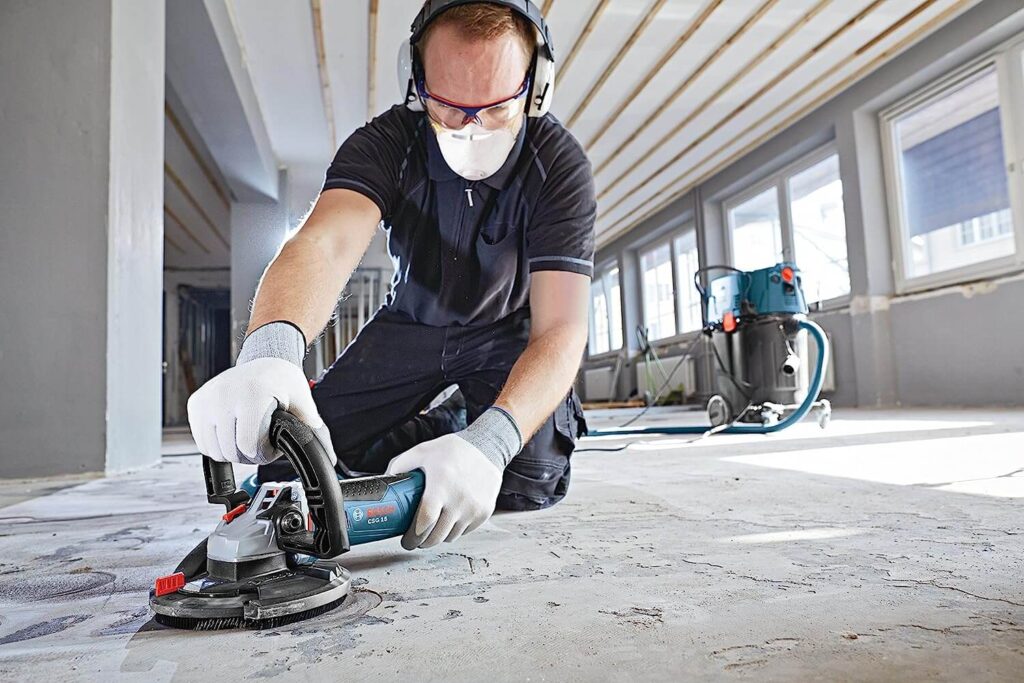 Elevate Your Space with Concrete Grinding service
in Geelong
Geelong Concrete Grinding is your trusted source for professional concrete grinding services. We specialize in delivering exceptional results through our expertise in concrete surface preparation, leveling, and polishing. Our skilled team utilizes state-of-the-art equipment to grind and polish concrete surfaces to perfection, creating smooth, durable, and visually appealing finishes.
Whether you need to remove old adhesives, level uneven floors, or prepare surfaces for coatings, our concrete grinding services are tailored to meet your specific needs. We take pride in our attention to detail, commitment to quality, and dedication to customer satisfaction.
Experience the difference with Geelong Concrete Grinding and unlock the true potential of your concrete surfaces.
Customized grinding and preparation
We understand that every concrete surface is unique, requiring a customized approach to achieve optimal results. Our team of experts excels in providing tailored grinding and preparation solutions for your specific needs. We carefully assess each project, considering factors such as surface condition, desired outcome, and project goals.
With our deep knowledge and experience, we select the appropriate grinding technique to deliver the best results efficiently. Our surface profiling techniques ensure thorough preparation by removing imperfections, creating a smooth and level base.
Additionally, we offer optional decorative treatments and repairs, allowing you to enhance the aesthetics and functionality of your concrete surfaces.
We prioritize attention to detail and quality in every project we undertake. We understand that a successful outcome begins with thorough surface preparation. With our expertise in grinding and polishing techniques, we deliver finely polished and finished surfaces that showcase a high level of craftsmanship.
We take immense pride in our work and prioritize customer satisfaction above all else. From the initial consultation to the final walkthrough, we listen to our client's needs and go the extra mile to exceed their expectations.
With our commitment to detail and quality, you can trust us to transform your concrete surfaces into stunning, long-lasting masterpieces.
Final inspection and cleanup
We believe in providing a comprehensive final inspection and cleanup process to ensure a seamless and satisfying experience for our clients. Our team conducts a thorough inspection of the completed work, meticulously examining every detail to ensure it meets our high standards of quality.
We take care to remove any debris and clean up the work area, leaving it tidy and ready for immediate use. As a final step, we conduct a client walkthrough, inviting you to assess the results and provide feedback. Your satisfaction is of utmost importance to us, and we strive to exceed your expectations at every stage of the process.
Our Triple Commitment to Excellence
Thorough Inspection
Our team conducts a meticulous inspection of the completed work, ensuring that every aspect meets our high standards of quality and craftsmanship.
Impeccable Cleanup
We take pride in leaving the work area spotless by removing all debris and thoroughly cleaning the surroundings, ensuring a tidy and safe environment.
Client Walkthrough
We invite you to join us for a walkthrough of the completed project, allowing you to assess the results and provide valuable feedback for our continuous improvement.